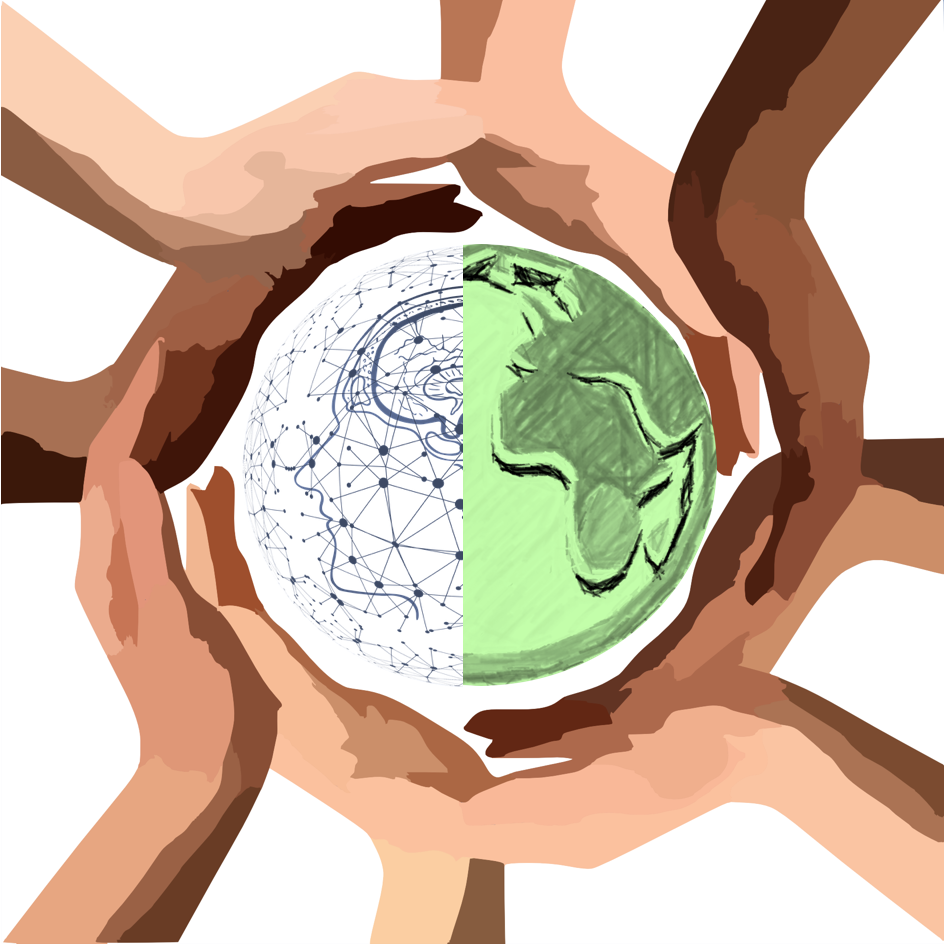 The third international conference of SAFI took place from 29th September – 1st October 2022 in Verona on the topic "Responsibility".
We are most grateful to Dr. Giulia Battistoni, her family, our sponsors, the engaged keynote speakers Judith Butler, Marina Calloni, Erzsébet Rózsa, and to our participants who gave excellent talks and created a positive atmosphere we will not forget!

The presidents of SAFI, October 2022
---
Impressions from our conference!
---
When & Where
29th September – 1st October 2022
Verona, Italy
Keynote Speakers
Judith Butler
Marina Calloni
Erzsébet Rózsa
With the participation of
Adriana Cavarero
Registration
The conference takes place in presence and remotely. Please write to: giulia.battistoni.90@gmail.com
Organizer
Dr. Giulia Battistoni
Co-Organizers
Prof. Carlo Chiurco, Dr. Mirko Gragnato, Prof. Davide Poggi, Dr. Sabrina Zucca-Soest, SAFI Team
Contact
SAFIVerona (at) hsu-hh.de (conference)
giulia.battistoni.90 (at) gmail.com (personal)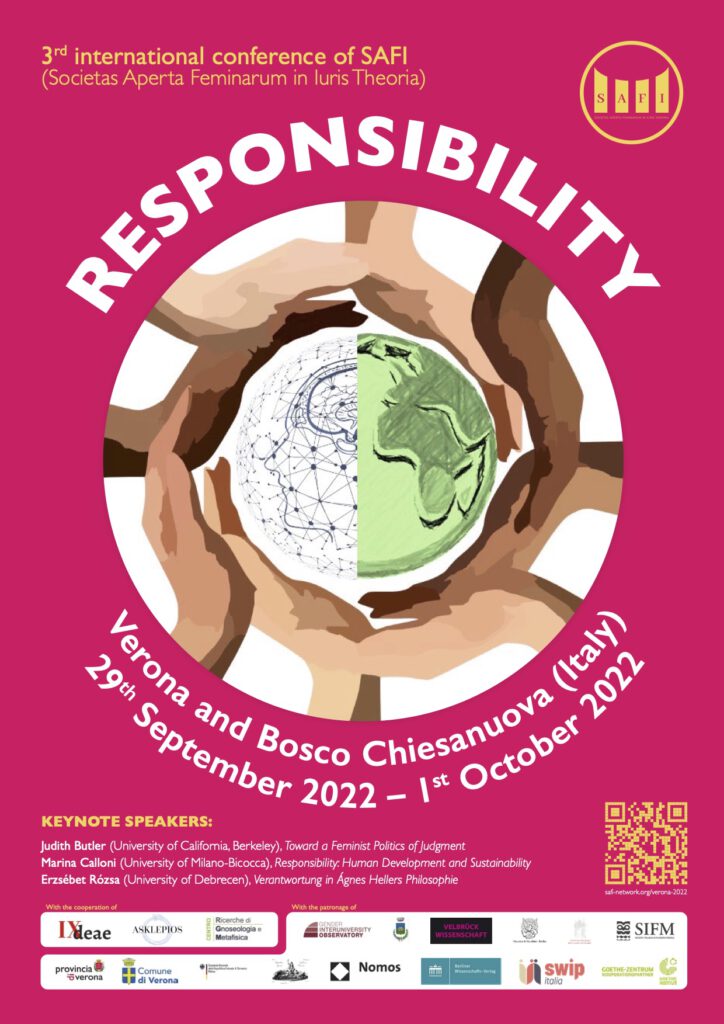 ---
---
Brochure with detailed program, organizational information, venues and abstracts:
Transport Information:
---
This conference takes place in cooperation with IXDeae (Novae Deae) APS, and with the two research Centers of the Department of Human Sciences of the University of Verona "Asklepios" and "Ricerche di Gnoseologia e Metafisica".
With the patronage of Provincia di Verona and Europe Direct-Provincia di Verona; Comune di Verona; Comune di Bosco Chiesanuova; Consolato Generale della Repubblica Federale di Germania a Milano; of Istituto Italiano per gli Studi Filosofici; of Istituto Italiano per gli Studi Storici; of Società Italiana di Filosofia Morale; of SWIP Italia; of SWIP Germany; Goethe-Zentrum Verona; of Gender Interuniversity Observatory.
With the support of the following publishers: Berliner Wissenschafs-Verlag; Duncker & Humblot; Velbrück Wissenschaft Verlag; Nomos.